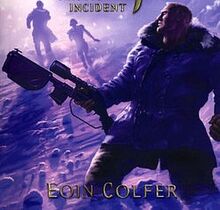 The Neutrino Farshot is a Fairies sniper rifle mentioned in The Arctic Incident. It's probably a part of the Neutrino Gun Series, and is (as all the Neutrino Guns and the series itself) invented and created by Foaly the Centaur, of the Lower Elements. Like all of the series guns, it is a LEP firearm and weaponry, and was designed for the police.
Ad blocker interference detected!
Wikia is a free-to-use site that makes money from advertising. We have a modified experience for viewers using ad blockers

Wikia is not accessible if you've made further modifications. Remove the custom ad blocker rule(s) and the page will load as expected.